Yes, I'm writing a post about knobs. While I know my husband is shaking his head about now, I hope the rest of you will stay with me and eventually nod your head or throw in an "awesome" or "a-ha" by the time we reach the end.
Let me start by saying that I love the little touches. The little touches that say, "I'm not builder's grade," "I may be small but I say a lot," and "I make all the difference." I love to change out the smaller items like knobs, pulls, faucets and curtain rods and put my own stamp on a space in a fairly inexpensive way. These accent items can make such a difference in the feel of a room, but their cost is minimal and their impact is grand.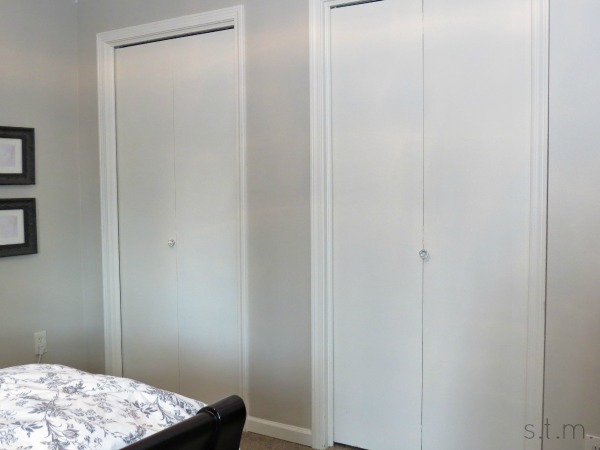 So here's my closet's new knobs. Never mind that I have very (and I mean very) basic closet doors, which may eventually be changed out with something more interesting one day, but for now they are here to stay and they are donning their new stylish crystal-ish knobs. So there's nothing too exciting about this picture from this distance but I'm digging the change. Before, I had very basic oil-rubbed bronze knobs that lacked any sort of character and stood out like a sore thumb on the creamy white backdrop of closet doors.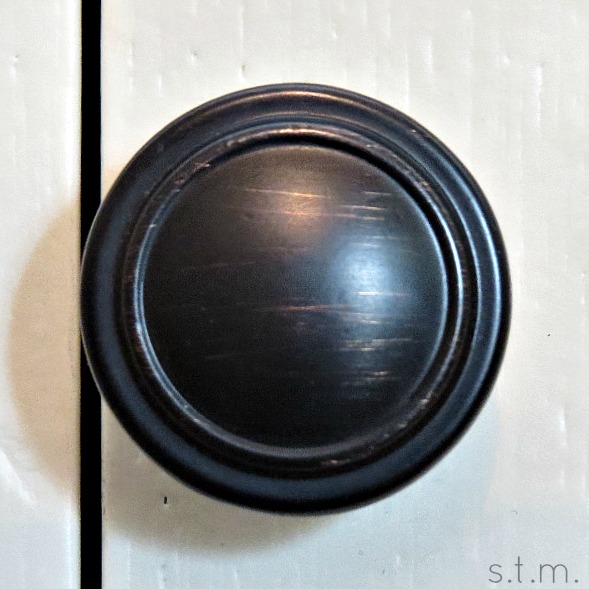 This is a photo of the old closet door knobs — very basic and very boring. In fact, the contrast between the closet door color and the knob only emphasized the fact that they were small and had zero character.
click on photos to view larger images
And here are the new knobs up close. I was going for subtle sophistication with this choice and think the look was achieved. I love the way the light shines through and bounces off the round knobs without garnering too much attention. These new knobs reflect the look of the round crystals hanging from the bedroom chandelier, and I also like the rubbed silver backs that mimic the muted silver mirror frame hanging on the adjacent wall. These little guys aren't big, but I think they have a lot to say.
If you're looking for some new knobs with a bit of character, you might try Hobby Lobby. They have a great selection of fun, whimsical and classy knobs that might just fit the bill, and they go on sale about every other week. While I ultimately went with the choice above, I did try a couple of other selections before making my decision.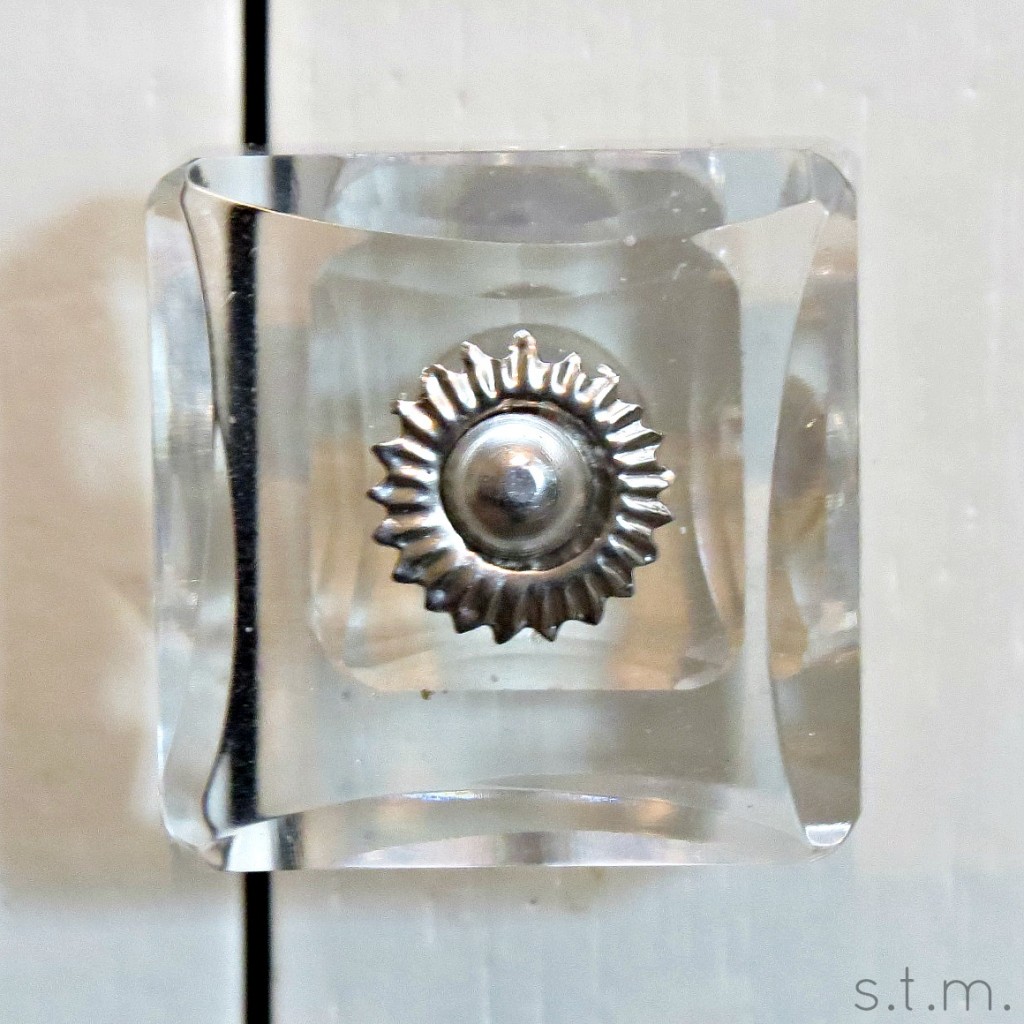 I love these square crystal knobs. They are very classy and have a nice brushed silver center, but unfortunately they just didn't work with my doors. As you can see, they overlapped the seam between the two door panels so much that you could actually see the crack through the knob. Plus, trying to keep them perfectly square and in line with my doors was going to be a feat. While I opted out of this particular knob for my closet doors, I do have another life in mind for these little beauties.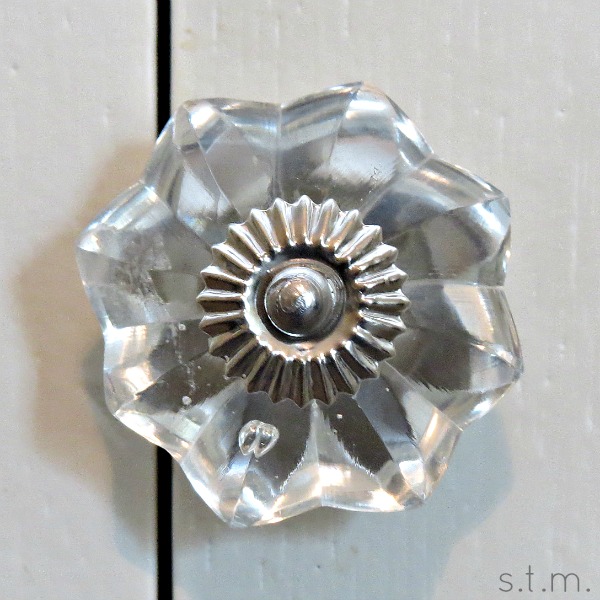 This was another fun crystal knob choice. I love the imperfections and the roundish shape, but ultimately the embellishment was way too silver and the shape was just not sophisticated enough to jive with my chandelier. I saved my receipt and these little cuties will go back to the store.
So if you're itchin' for a little pick-me-up in your home on a minimal budget, try changing out your knobs. These little touches can have a big impact.