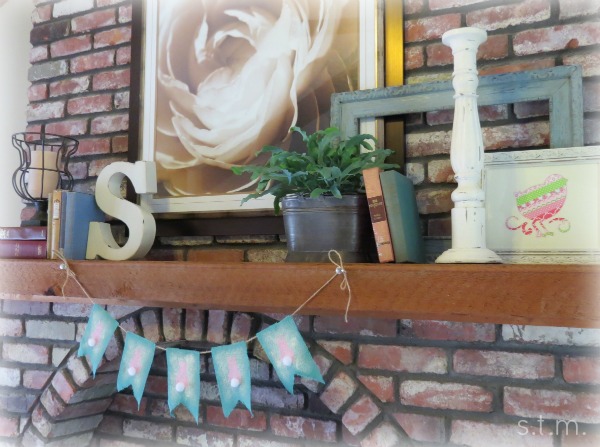 So here's my latest mantel configuration, just in time for Spring. Of course there are a few touches of Easter like the bunny banner hanging in front and the chick picture on the right that lend a super springy feel to the whole thing. My husband isn't crazy about the bluish-gray frame without a picture and said it looks like we're having a garage sale; but I just ignored his comments, because it pulls in some accent color. . . and well, I just kind of like it.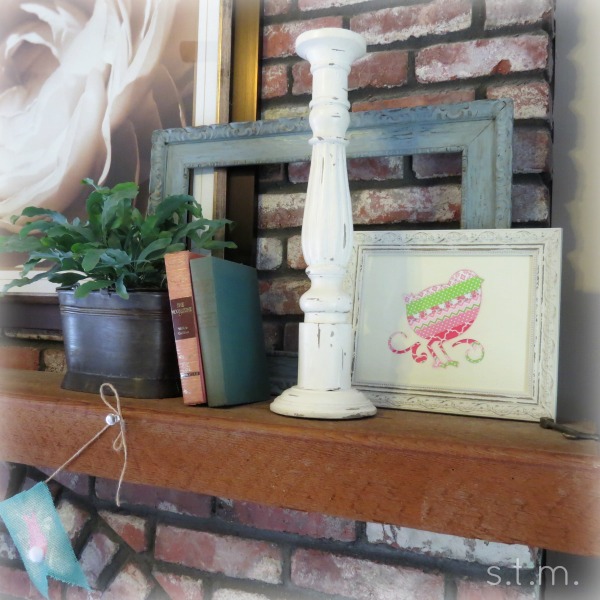 I picked up that metal bucket for cheap at Hobby Lobby the other day and found a beautiful bluish-green type of fern that fits perfectly. I love the color and shape of the leaves, but it's so cool that it almost looks fake. In fact, the hubs was surprised to find me watering it yesterday.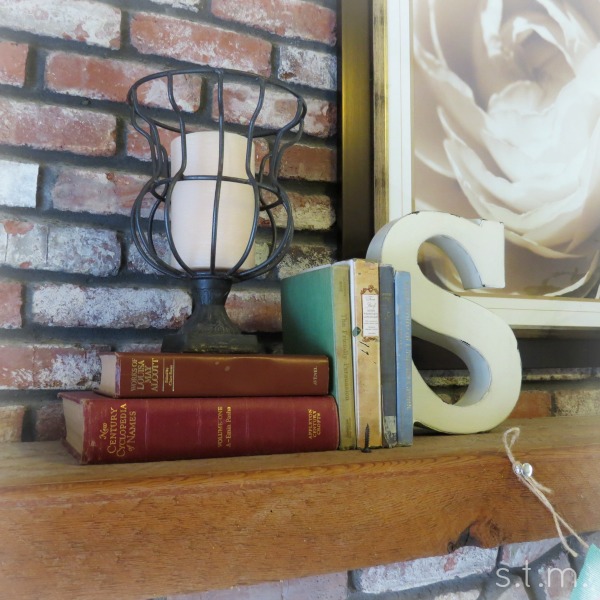 I love, love, love that metal cagey planter thing that I picked up for $10 at a local antique shop a few weeks ago. Paired with a candle, a couple of sets of books and a big metal "S" (for our last name or Small Talk Mama, if you will) and it makes for a nice, yet simple vignette.