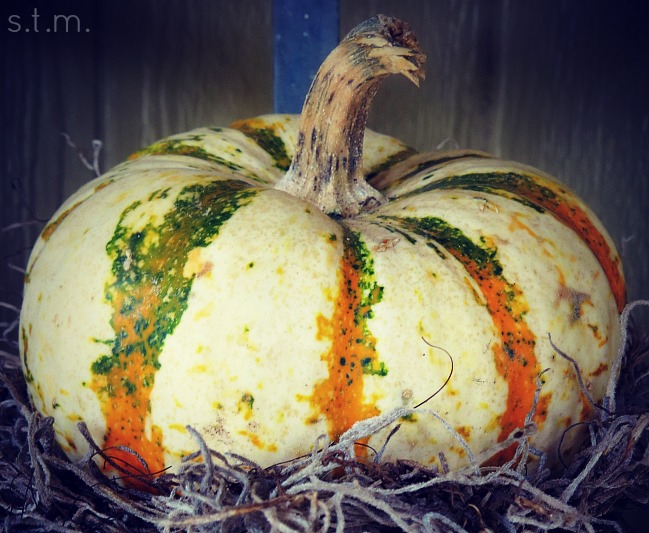 It's a drizzly, cloudy day here in the Midwest and since I can't spend time at my new favorite fall spot, I thought I would at least share it with all of you. We had a lower back deck built about a year and a half ago and it's just now beginning to come together in a homey sort of way. . . just in time for some beautiful autumn days.
I pieced together all the furniture between here and Oklahoma over many months, but my new favorite spot is this adorable bright green find from the Sparks fall flea market. It's a comfortable outdoor rocker that doesn't require a cushion (because let's face it, it's a pain waiting for cushions to dry after the rain), and I just love the pop of color. I almost bought a similar chair months ago, but let it go when the woman wouldn't deal. I regretted that decision, so when I found a similar, but cuter, version at Sparks I knew it was definitely going home with me. In the end, I got the better deal. . . and I love deals!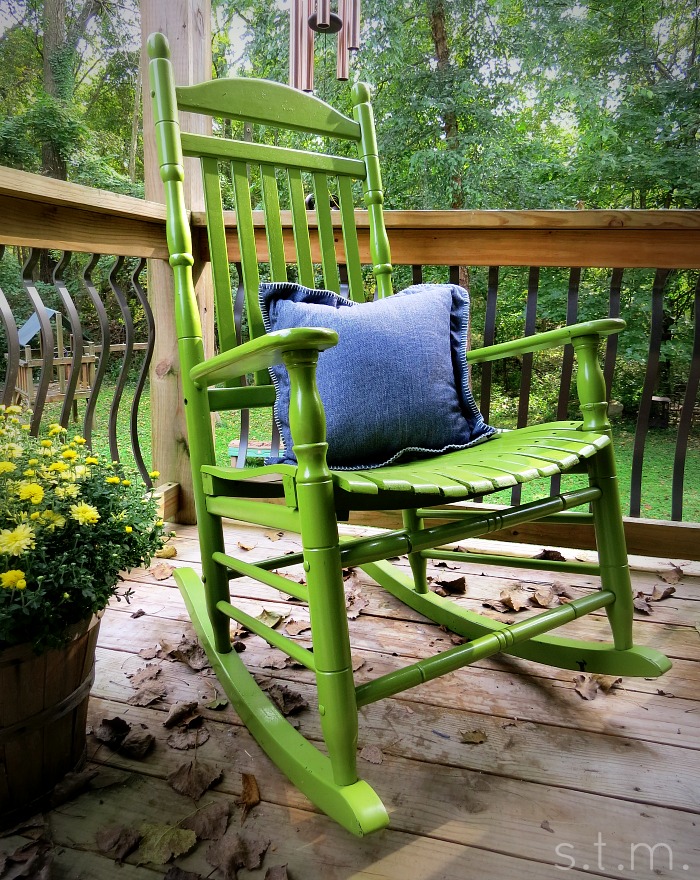 The other seating area travelled over 200 miles on different occasions, but it turned out to be a great space for kicking back and visiting with friends. The bench is from an antique store in Claremore, Oklahoma, and the trunk was a gift from my mom in Verdigris. As it turns out, if you put my Mom on task for a certain item that looks just like the one she has in her house, you might just become a proud owner sooner rather than later. I happily took the large chest off her hands, sanded it in a few spots, touched up some stain and added rollers for the perfect outdoor coffee table.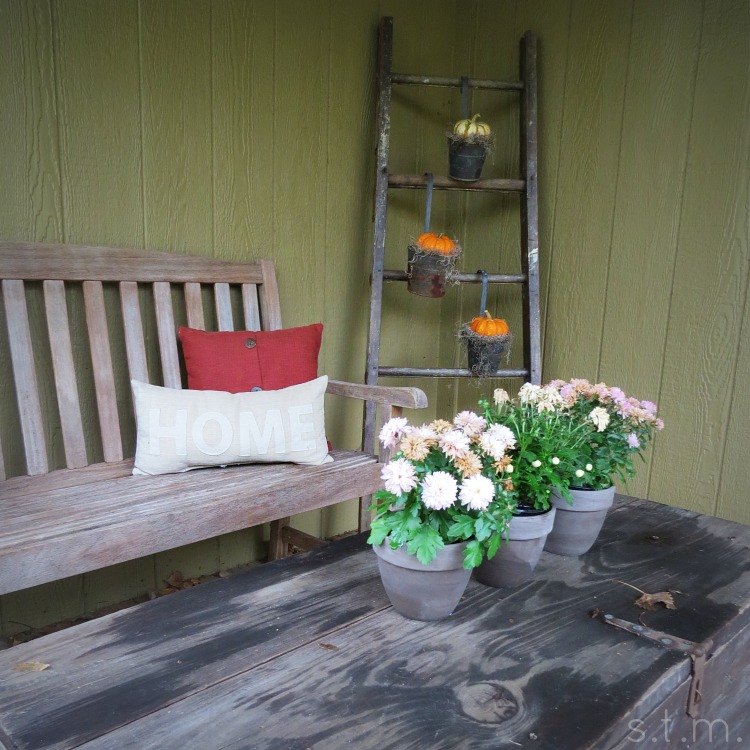 That large ladder changes with the seasons, but I really like my little pumpkin buckets hanging from the rungs. Those buckets are old and rusty and may not make it many more years, but I love to plant flowers in them during the spring and summer months. This is the first year for mini pumpkins, but I'm really digging their festiveness!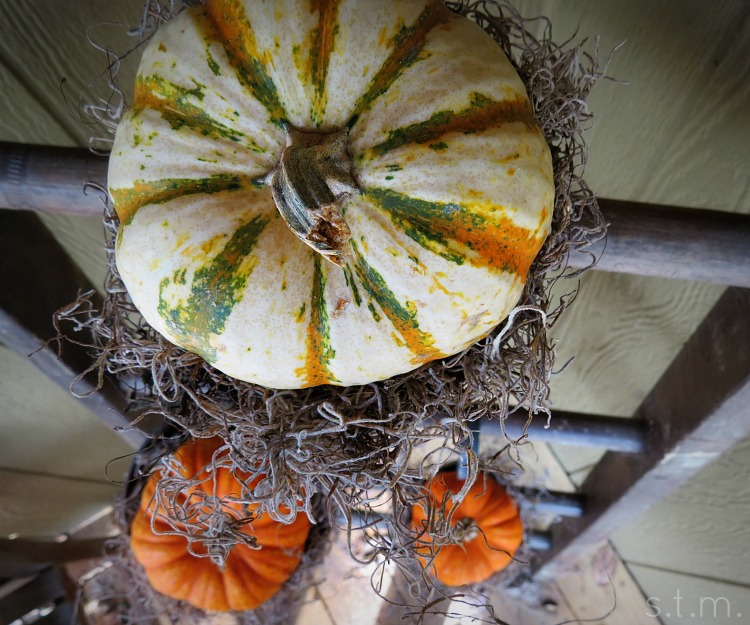 While my little favorite fall spot isn't quite finished — there's still a need for wall décor and a few extra touches — it has become quite the cozy getaway to enjoy the autumn wood. I can watch my son play in the yard, catch a few glimpses of wildlife, read a good book and enjoy the view.