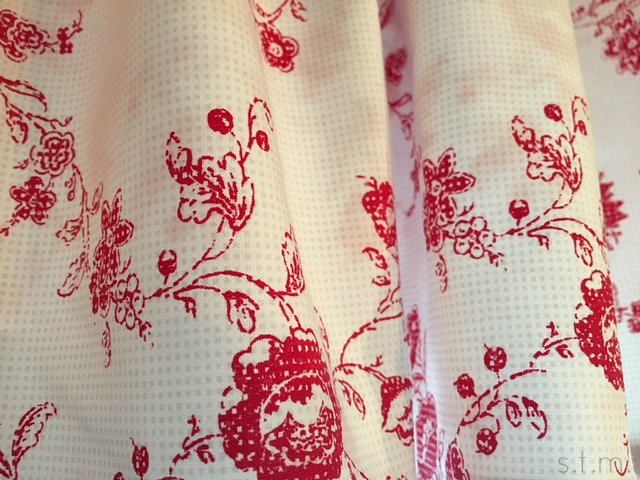 February has been a very long month at our home, which is really weird since it's actually the shortest of the calendar year; but when you're struggling with the revolving crud that's been plaguing Winter it makes the weeks really drag.
So now that the month is almost over, I'm finally feeling like doing something productive with my days. In fact, yesterday I was so energetic that I hung two cordless shades in the dining room and converted a tablecloth into a valance. . . and all that before noon! These projects were simple, but were a long time coming. Why is that sometimes the easiest tasks are the ones that take forever to complete?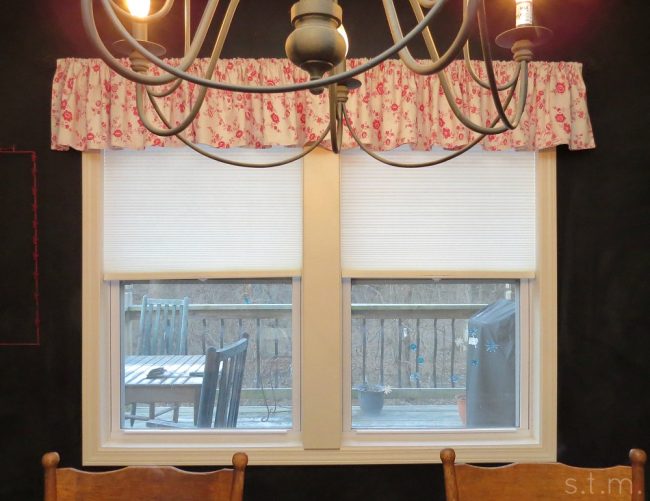 The shades and the tablecloth came from our local IKEA store and were very affordable. The shades were under $30 each and the tablecloth was on sale for $8. I've been looking for a valance for a seriously long time, but when I saw this cute country pattern I had a feeling it would fit the bill.
These cordless IKEA shades are some of the easiest I have ever installed, and I highly recommend this choice (especially if you have children in the home where cords can be dangerous). They come with installation brackets but mounting screws are not included. Go figure; but some basic screws will work just fine.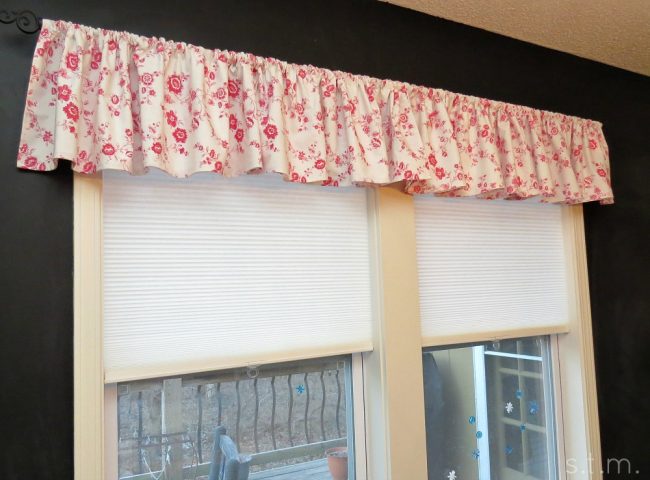 To create the valances, I simply tore the tablecloth in two pieces lengthwise and then hemmed the torn edges. I then created rod pockets by folding each piece of material in half and sewing a straight stitch a couple of inches in from the folded edge. The finished product is actually a double thickness, which adds some weight and opaqueness to the valances.
I was so happy with my completed project and it felt so good to finally be useful again that I happily took an afternoon nap!