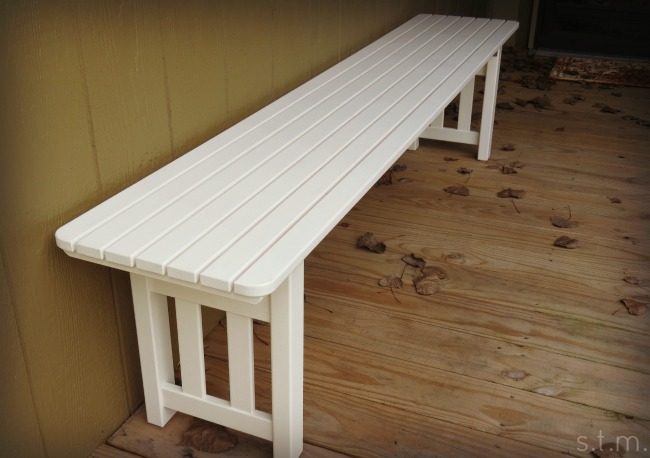 I just love it when patience pays off! I have been searching for a long wooden bench to grace my front porch for at least a year now (ever since I let a beautiful choice slip through my fingers), and I have been very close to buying some okay benches, some it-might-work benches and some not-quite-what-I-had-in-mind benches during the last several months.
So imagine my surprise when I ventured into our local IKEA store (NOT in search of a bench), and located this super cute, six-foot long floor model marked half off. Yup, half off! I bought the bench for $40, squeezed it into the Jeep and proudly placed it on the porch for a nice little sit when I got home.
It looks so good there, that I had to add some fall touches today and here's how it looks now. Okay, so it makes a nice seating area, but more importantly it's the six-foot long spot for seasonal festiveness that puts this bench over the top.