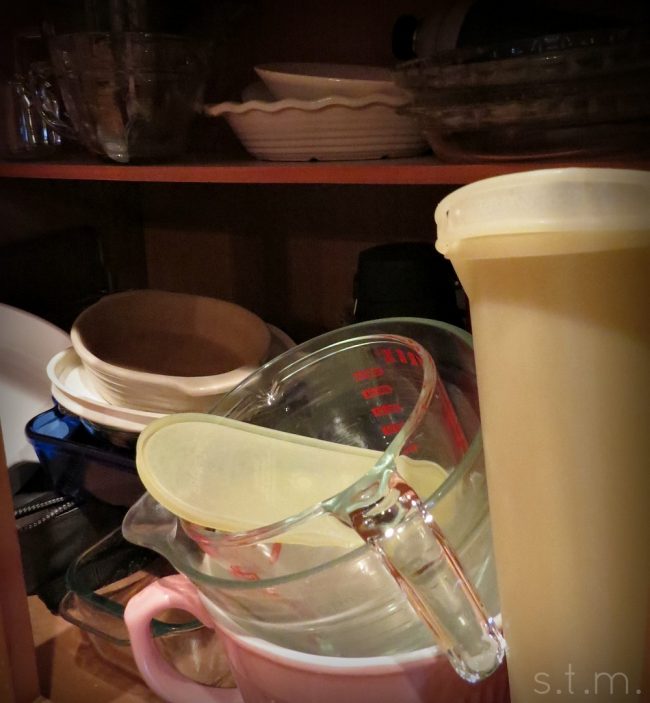 With my Spring cleaning deadline looming, I decided it was time to tackle my messy kitchen cabinets last week. I sorted, stashed and said good-bye to old food, rarely used gadgets and space sucking storage containers. . . and it felt gooood!
I have a pretty small kitchen, as kitchens go, with only three regular-sized lower cabinets to the whole place. Unfortunately, this means I have to cram fit a lot of mixing bowls, pie plates, baking dishes and Tupperware in a pretty tiny place. That is why I opted for some smooth-gliding pullout organizers from Rev-A-Shelf to help me store everything after the grand cabinet cleanout.
I organized my pots and pans with a Rev-A-Shelf about two years ago, and it was one of the best kitchen choices I ever made. This sharp-looking, heavy duty pullout shelf has lots of room and slides like "butta." Now I will admit that this storage solution is not the cheapest thing going, so shortly thereafter I tried a bargain brand organizer and was completely disappointed. I guess you get what you pay for and the Rev-A-Shelf is worth it. This brand is also super easy to install, which is a bonus!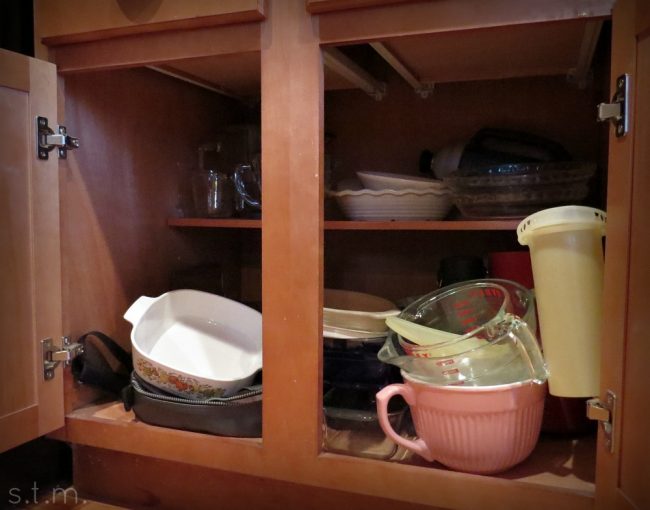 So I finally decided it was time to make a go at my other two cabinets, and I opted for the two-tiered sliders this time because I certainly needed the room. I purchased my Rev-A-Shelf organizers at Lowe's, but I'm sure you can get them other places also. Be sure to correctly measure your opening (with clearance for hinges) so that you can pick out the right size. The directions said it should take about 20 minutes to install each unit, and that was probably my average between the two. The top slider can even be installed at three different heights — pretty handy, indeed.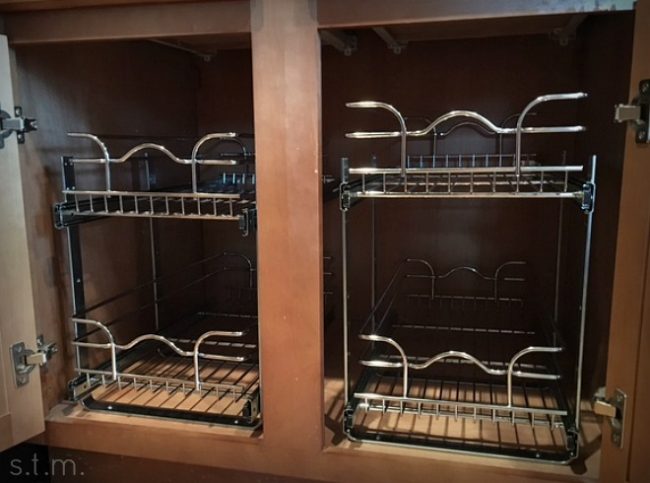 After some measuring and a few screws, the tough job began as I sorted and stashed every last item previously buried in that black hole beneath the countertop. I'm proud to say that everything now fits nicely, minus the mixing bowl I broke in the process, and I can easily see and reach what I need without the groaning and gnashing of teeth that previously accompanied my baking ventures.