My little guy and I have been in my hometown for a few days to celebrate my sister's 49th birthday. Oops! Sorry, sis, I let your age out of the bag. *grin* Anyway, other than eating every bad thing in sight and enjoying the gorgeous weather, my sister and I did a bit of antique shopping in downtown Claremore and I found a couple of fun little things to take back home.
The first item was this little ceramic pig designed as a place card or business card holder. It's definitely not an antique, but I have a thing for pigs (it must be the Razorback in me) and I plan to use it as a recipe card or Bible verse holder.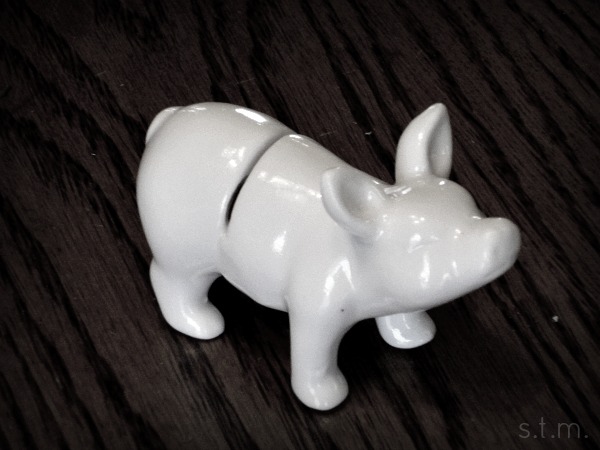 My best purchase of the day was this $8.00 rusty metal spool designed to hold wire. In fact, some of the wire was still on it. I immediately thought it would make a cute rustic wreath for my home, so I snatched it up. I'm happy to say it does indeed make an interesting wreath, so you'll have to check back here tomorrow to see how Mom and I dolled it up for Easter. Until then, happy weekend!