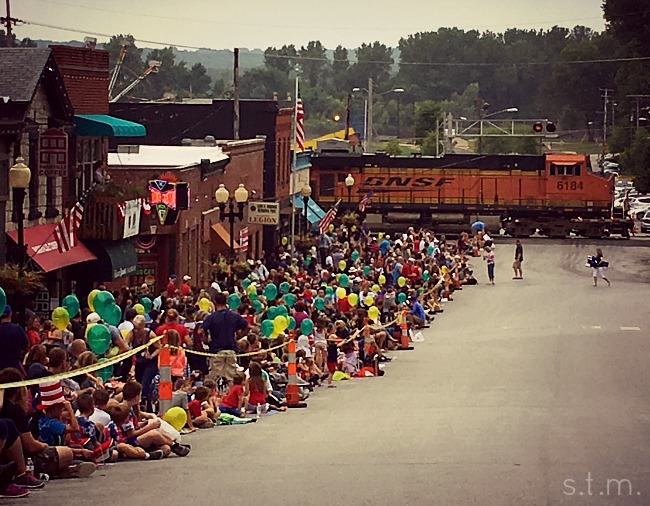 Independence Day started so innocently with family breakfast on the way to the local quintessential small town parade in Parkville, Mo., with plans for the carnival after. We parked the minivan, walked a couple of blocks, nabbed a front-row spot, and laughed and made small talk with our five-year-old son while sipping on sodas until the festivities began.
It was supposed to be a completely care-free and fun-filled day, but soon after the vehicles began rolling down the hill in front of our little spot along the road, tears began to fill my eyes. As hard as I tried I couldn't hold them in, especially when the face of one of the gentleman on a flat-bed trailer matched that of mine.
Two full trailers of American veterans, most fairly old (the teary-eyed man one of the exceptions), led this little patriotic parade, and it touched me. I mean, really moved me. In just a few brief seconds, thoughts of their lives at war, their sacrifice and their friends that never made it home rushed into my head and pushed out the tears. I was suddenly overwhelmed with pride! I was proud of my country's heritage, proud of these men rolling along in front of me, proud of the round of applause that erupted at their arrival, and proud to be an American!
Somehow my husband standing behind me knew I was fighting back the tears and wrapped his arms around my waist (which pretty much made me only cry harder), but suddenly I realized how he knew I was so moved, because when I turned around I realized he was misty-eyed as well. What a great way to celebrate the day! Not only did we get to spend time with friends and family this Fourth of July, we got to remember how lucky we are to live in this country. I truly hope many of you got to do the same.