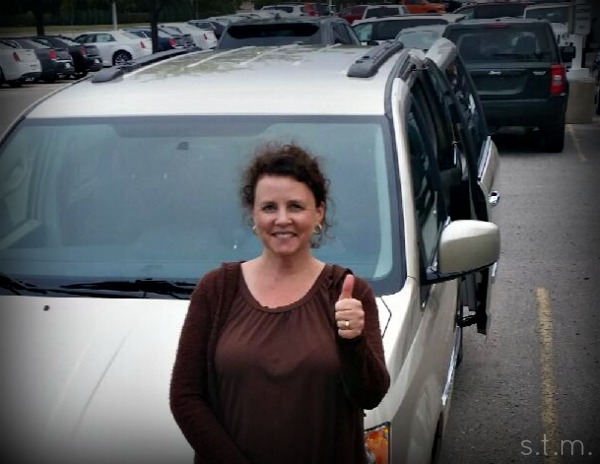 I have finally reached a new high in my life, or sunk to a new low — in either case, I'm now the official owner of a sparkling new mini van mama mobile. Criminy, I know I'm going to catch so much flak from those who know me, and believe me I'm already eating crow for this one.
You see, I have always said I would never drive a mini van (That's why I'm calling it the Town & Country. I was going to shorten it to the T & C, but my husband informed me that probably wasn't a quality choice. Apparently those poor little letters have been warped into some other meaning by pubescent school-aged boys.) Anyway, no matter what I call it, I realize it's still a third-row, heavy-storage laden vehicle that screams, "Mama on a mission. Get outta the way."
Forget that it drives smoother than my last three Jeeps, can house an entire basketball team and has so many bells and whistles that my son thinks Christmas came three months early. What matters is that I have said on more than one occasion, "The day I drive a mini van, is the day I give up on living." Bring on the crow!
Let me tell you, I peered into, polled owners and picked over literally every option out there and test-drove many a vehicle from SUVs to crossovers to vans and back again, and for the money and space this just seemed the best way to go. But if you really must know, one of the best features of my new ride was the stow-and-go seating that allows me to put an entire full-sheet of plywood in the back. Awesome!! Just think of how many new projects I can start (and maybe complete).
In the end, it's still a mini van, I know; but I have to confess that so far this crow doesn't taste half bad.