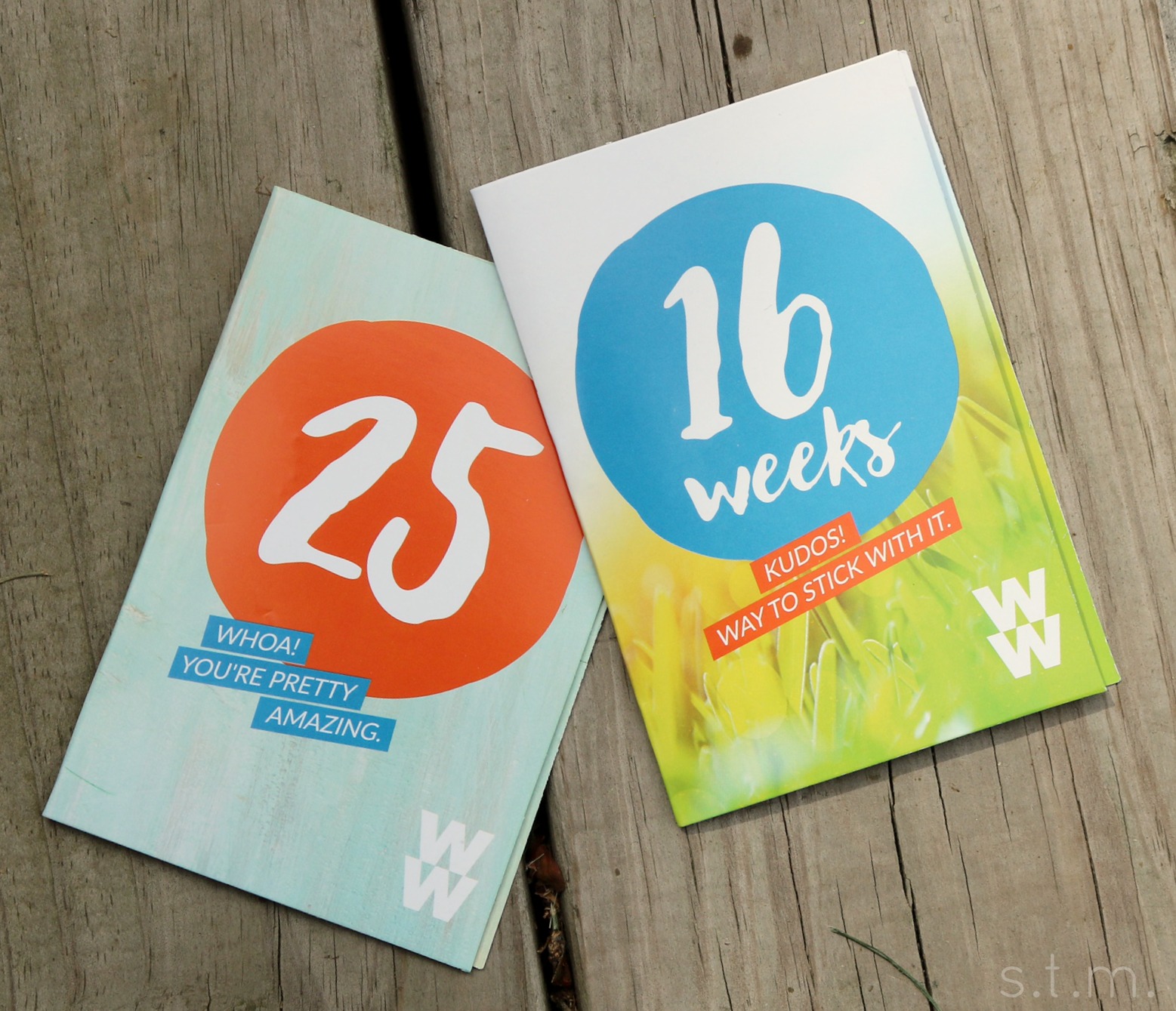 Last night I reached two milestones in my weight loss journey and I have some new bling to show for it!
I officially (as in according to the big Weight Watchers digital scale I step on once a week) crossed the 25 pound weight loss mark! Yay!! Throw some confetti and toot some horns, because this mama is knockin' down the pounds and buying new clothes. Okay, so "knockin' down" may be an exaggeration because I've been at this since January, but I'm going to take this victory and keep heading for the finish line (in the cute shorts I bought this weekend that are two sizes smaller than when I started).
I also received my 16-week charm last night, which means I've attended meeting for that many weeks. I have been in the program longer than that but I have missed a meeting here and there, and I have to weigh in (even if I splurge at Easter or a Mother/Daughter banquet) for the week to count. Considering I had missed the last two regular meetings, it was a good week for weighing. Plus our wonderful leader and one of the other regular attendees were so happy to see me after my short, couldn't-be-helped hiatus. It feels good to be part of this little weight losing micro group, and it certainly feels good to be missed!
STARTING WEIGHT: 168.2
JANUARY 2018 : -8.6
FEBRUARY 2018: -5.8
MARCH 2018: -6.0
APRIL 2018: -2.6
AS OF MAY 15, 2018: -4
CURRENT WEIGHT: 141.2