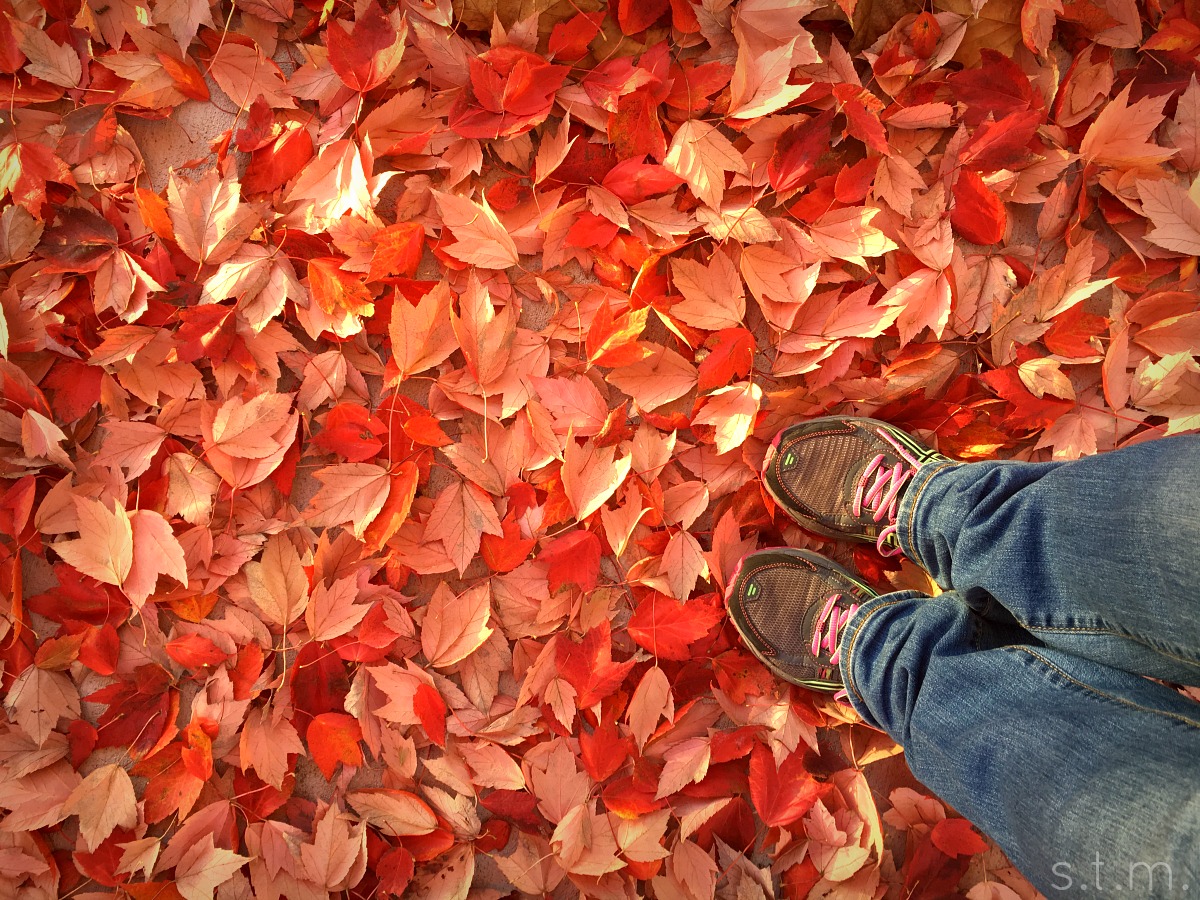 What a crazy fall it has been! Hmm, that sounds familiar, because I believe I echo that same sentiment every year about this time. We ramp up around here in October for our son's birthday and then barrel on through Halloween and into Thanksgiving before decking the halls for Christmas. If we add the end of daylight savings into the mix with all the seriously gray days here in the Midwest, it makes a mama feel like she is wading through really thick mud! Thankfully we woke up to the glorious, long absent sun shining on us today, which helps me tolerate the wind that blew in with it.
So with all the endless putting up and taking down of decorations that accompany our autumns at the Three Acre Wood, I have decided to claim my new favorite holiday as Thanksgiving. Now don't get me wrong, I do love to decorate for Halloween, dress up our child and hit the houses for tricks or treats and I also love the hustle and bustle of Christmas with all its holly, lights and gift giving; but I have begun to seriously appreciate the calm that comes between October and December.
Thanksgiving is just one of those holidays that is a good return on investment. You get to visit family, eat loads of delicious food and maybe even take in a movie, do a bit of shopping or play a friendly football game in the cow pasture (okay, so not everyone has a cow pasture for playing, but any old yard or park will do). There are no presents to purchase and no packages to wrap; just bring a dish or two (yes, I'll be making Nannie's pecan pie), wear something with elastic, show up with a smile and plan to stay awhile. There's no need to make multiple trips to the attic ahead of time, because decorations are minimal with a few hand turkeys here and some multi-colored leaves there. You might even get to eat on the fancy dishes and actually use that gravy boat that has been gathering dust since this time last year.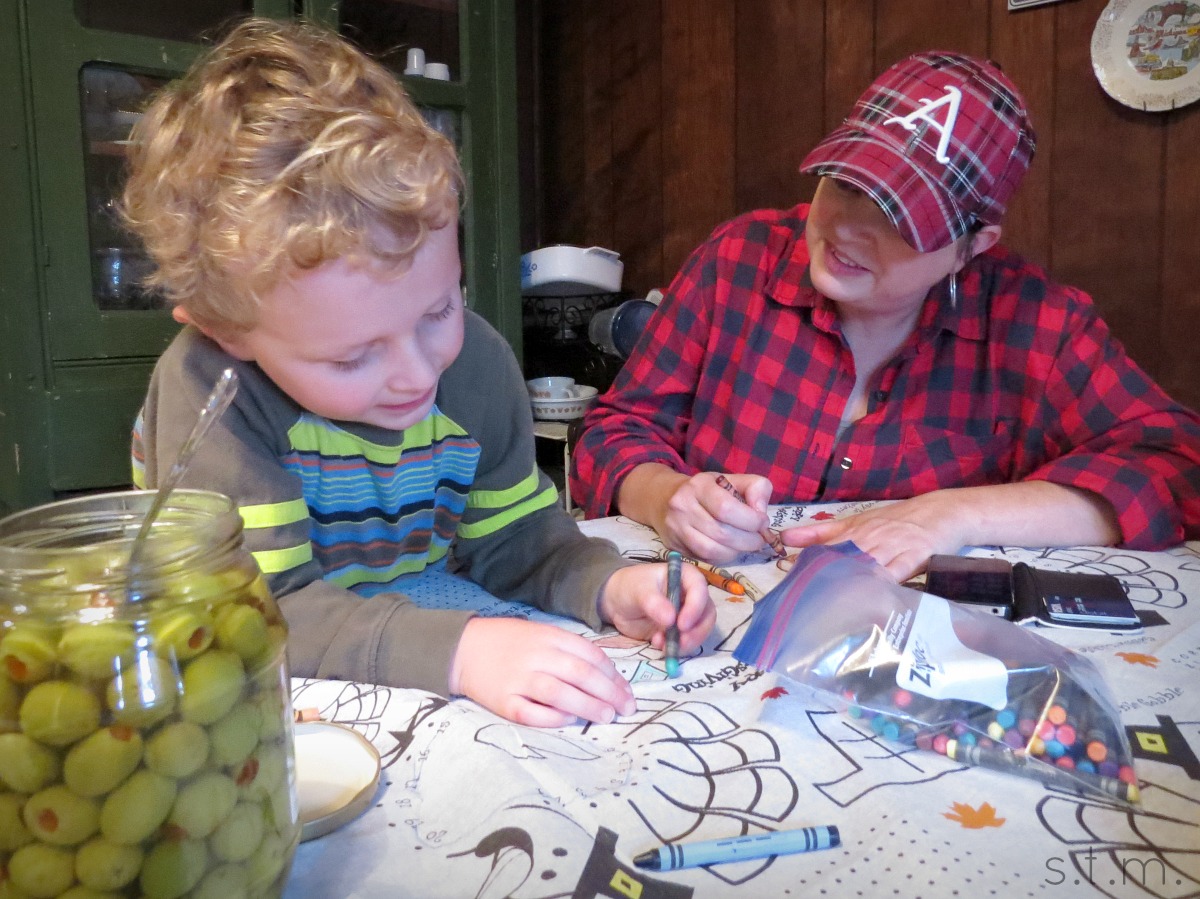 You just can't beat a turkey coloring tablecloth and a huge jar of olives!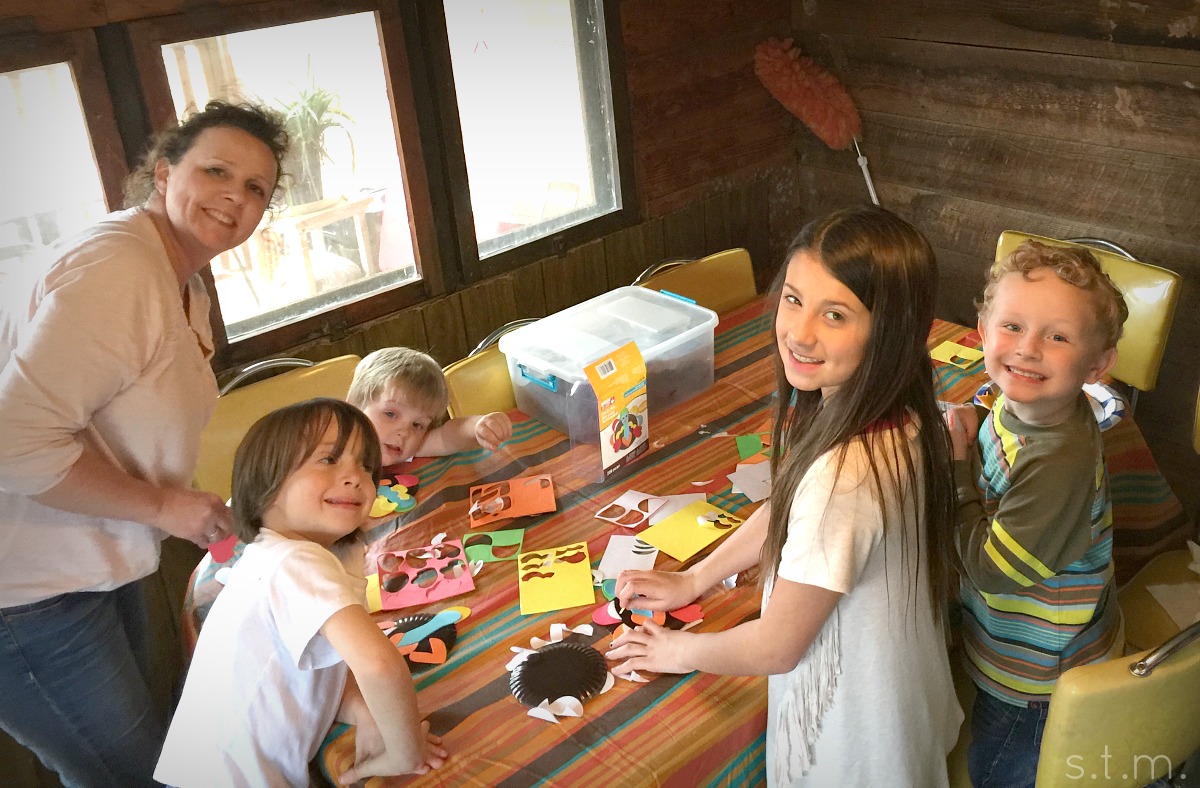 There's always something for the kids (and grownups) to enjoy, like this turkey craft kit.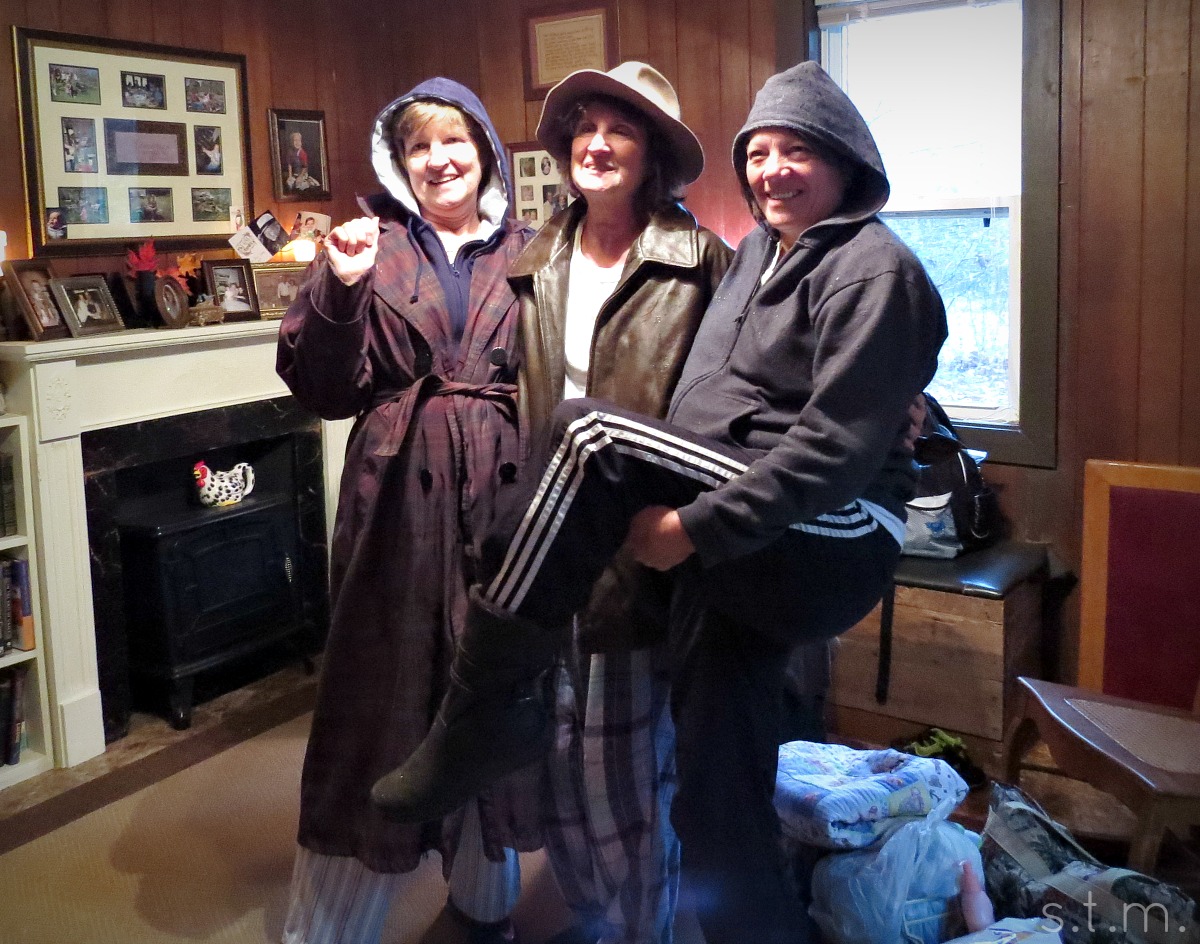 One never knows when the aunts might show up sporting all their craziness!
Thanksgiving, by design, is meant to give us a day to pause and reflect on all our blessings, to give thanks for our family and friends and for all that gives our lives some meaning. It is a time for remembrance and appreciation and a time for laughter and warmth. For me, Thanksgiving is the calm that comes between October and December and the restoration that comes before the scurry and hurry of the grand daddy of all holidays. It is a day to refocus on what really matters and a day to appreciate everyone in our lives.
So to all my family and friends, I thank the Lord for your presence in my life. I am truly blessed!