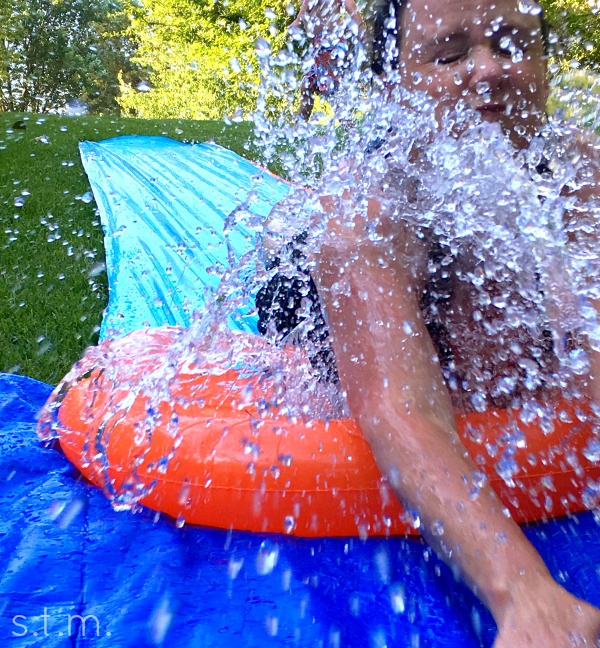 I've heard that children keep you young. . . and now I have proof. Yesterday was, as my son calls it, "slippy slide" day, and there was no way forty-something Mom and fifty-something Dad were going to miss out on the fun.
This particular slide was a preschool graduation gift from Mimi last month and the weather this week finally called for a bit of heat-beating fun. Of course my backyard water sliding novice of a husband tried to install our little toy according to the manufacturer's instructions, which left the ride as flat as the spot he picked in the yard. We live on a hill, for goodness sakes! After I took over the installation, complete with an extra safety tarp, the real fun began.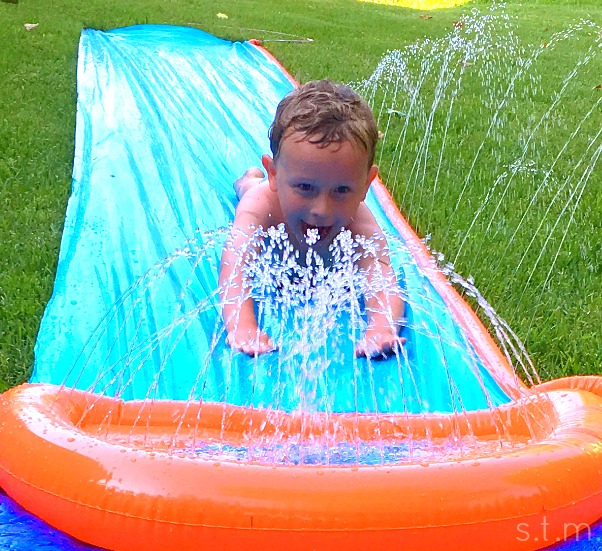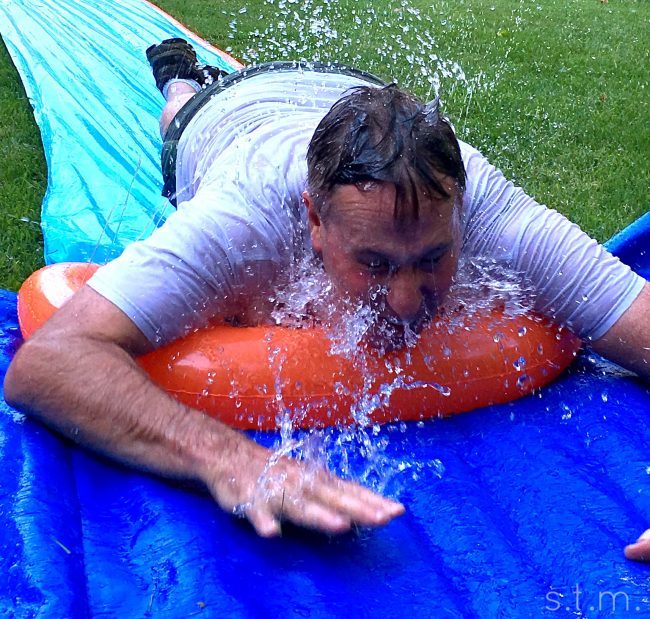 We each took our turns on the water slide and found it great fun; but I won't lie, I did hit the Advil first thing this morning. . . but it was so worth it! One of the best parts was that my husband finally fessed up that as a boy he tried a slippy slide once (only once) and gave up when it didn't work very well. I love that he finally got to enjoy this simple form of summer fun with his family.