Okay, so I won't keep you in excruciating suspense any longer. We're continuing our look back at 2016 and below you will find the six most visited Small Talk Mama posts for the year. Enjoy reading and may you have a very happy and prosperous new year!

Labor Day reminds me of family-friendly picnics full of summer sun, tasty treats and lots of fun. As a nod to this last bastion of summer, I've gathered a few ideas and inspiration to help you transform you own family get-together into a weekend to remember.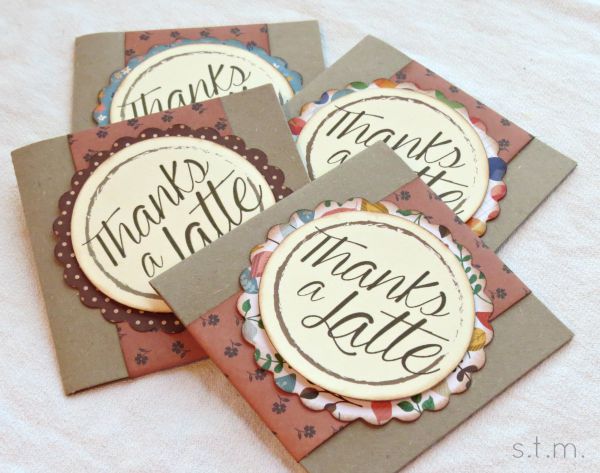 I recently wanted to say a word of thanks to some ladies with whom I volunteer because they helped see me through a rather rough couple of months. Without their support, I might have just thrown in the towel and walked away from an awesome organization. So as a small token, I bought each of them a coffee gift certificate (just can't go wrong with that one — if they don't like coffee, they can order tea or just eat a muffin already). I simply jazzed up the holders with belly bands around the middle and cute little "Thanks a Latte" medallions.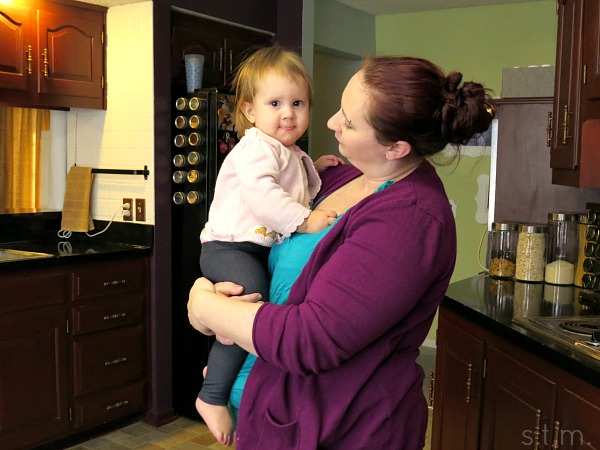 Other than being a stay-at-home (most of the time) mom, Cassandra is an actor, wedding planner, graphic designer, belly dance instructor and adjunct professor. Makes you tired just reading it, doesn't it? So where she and her husband had the time to remodel anything, I'll never know; but this kitchen is testament to the sheer will of a do-it-yourselfer. "My whole kitchen is DIY," Cassandra admits, and from top to almost bottom (because they haven't yet tackled the floors) this kitchen has felt her creative touch.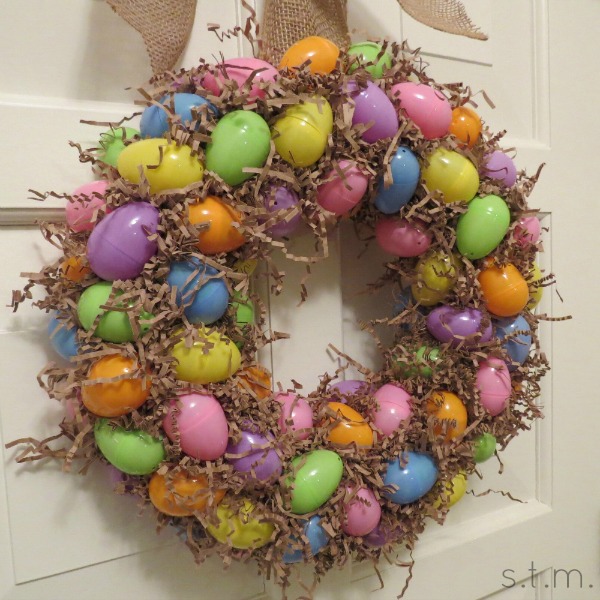 I know March is not quite finished and the temperature outside is a brisk 30 something degrees, but Easter will be upon us before we hardly blink. Sooo, as I try to get into the creative Spring of things I decided to whip up an Easter wreath this weekend. "Whip" may not be the most accurate word to use because it took about three hours to make this cute little thing, but it was easy and cheap enough to create.

Our Vacation Bible School theme this year is "Escape to Athens with Paul," so all the children and adults have been donning togas and laurel wreaths for the week — nothing like getting into character. While a friend made the "fancy" wreaths for all the workers, it was just too expensive of a project for all the kids to create. So in the interest of sticking to a budget (it's VBS after all), I came up with a couple of inexpensive wreath alternatives, one for the older children and another for the youngsters. I think the kids enjoyed making their own wreaths, but with the everyday use I have noticed a few stray leaves here and there.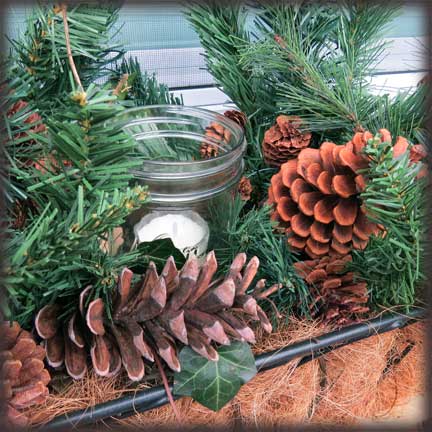 As we change gears from all things fall into holly and ives, I wanted to share a few ideas for decorating window boxes in the spirit of the season. You know I love window boxes and my beautiful summer box flowers have become a frozen brown mess, so it's definitely time to swap the contents for something a bit more festive. I'll let you know what I come up with; but in the meantime, enjoy this bit of inspiration.