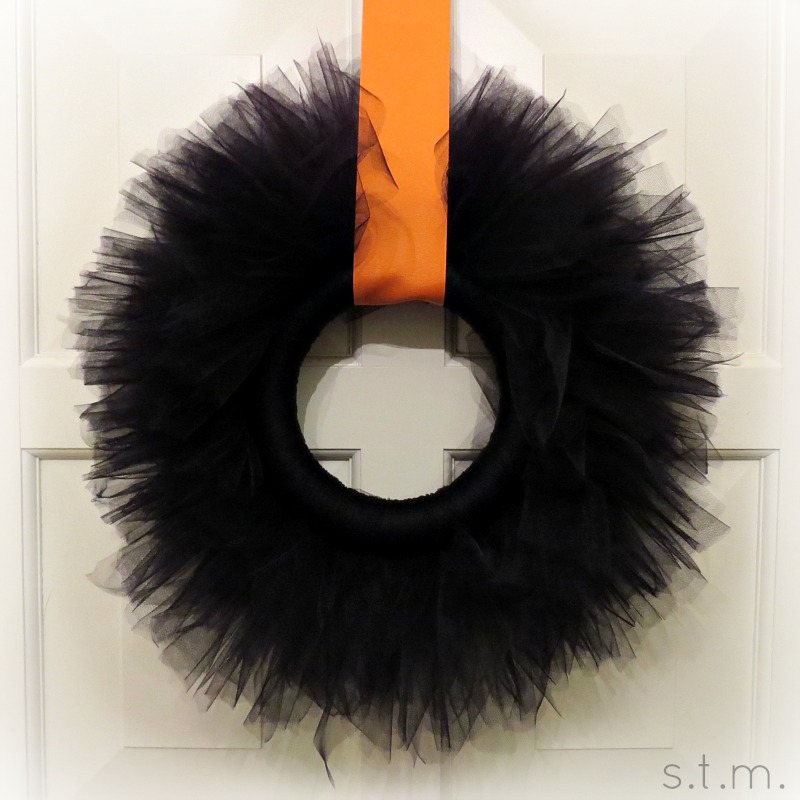 Recently I posted some great Halloween wreath ideas hoping to spark my own creativity in the matter, and I'm happy to report that I actually picked my poison (don't mind my Halloween reference) and put together my new favorite (and only) Halloween wreath.
I love this simple black tutu wreath with the pop of orange ribbon and discovered that it was super easy to complete. It only took three ingredients, a pair of scissors and a few hours in front of the TV to make this fun project, and I am super happy with the result.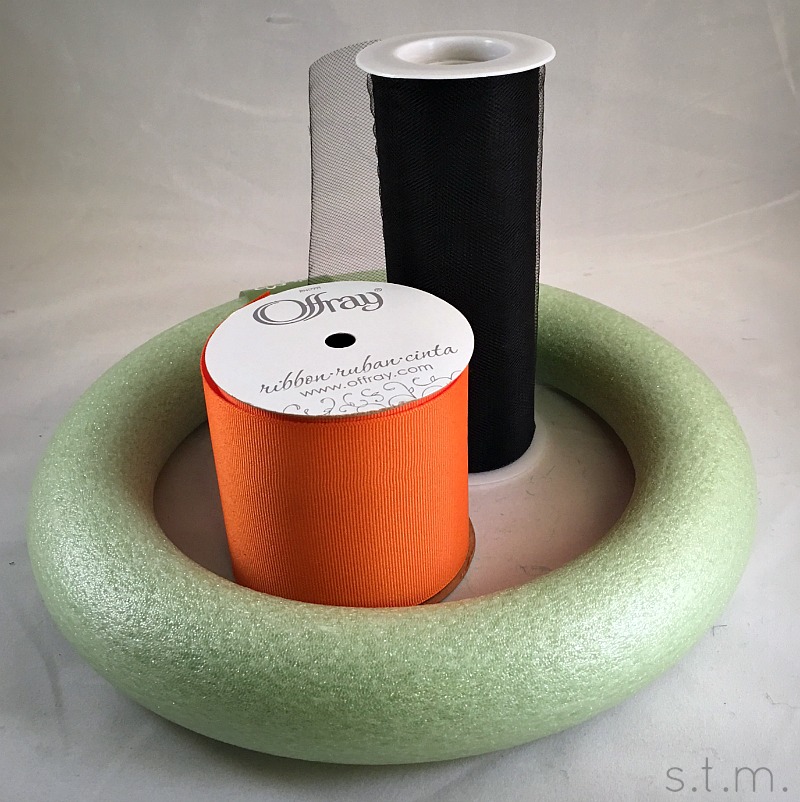 Materials:
9.8 inch wreath form (or similar size)
100 yards of black tulle (probably won't use all of it)
orange ribbon
scissors
Directions:
Cut tulle in 18-20 inches long strips.
Layer two strips together and tie tightly in a knot around the wreath form. The double layer of tulle helps camouflage the color of the wreath form.
Continue to tie the strips around the wreath until the entire form is covered. As you tie on new strips, push the knots together so that the gaps between the knotted strips disappear.
When the entire form is covered, add a strip of ribbon to hang the wreath.
With the wreath hanging, you can fluff out all the pieces of tulle and trim any long or unruly pieces.
Yes, it's that easy! I sat on the couch a couple of evenings and completed my cute little tutu wreath while watching football and Mission Impossible with my husband. It really is a no-brainer (the project, not my husband).