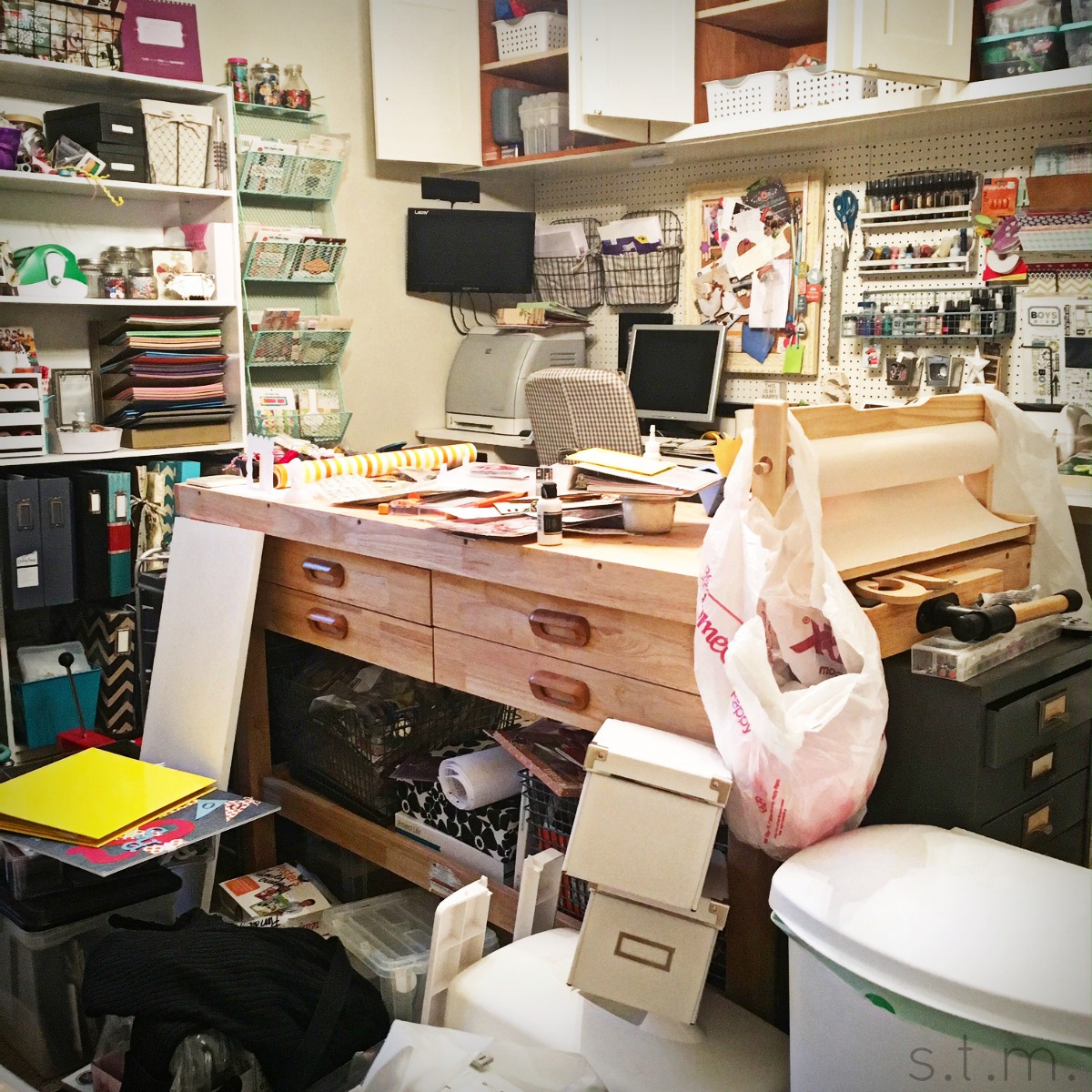 Hello Tuesday, I'm happy you're here. If you tried to find your way to this little blog during the weekend, you probably received a really ugly error message. . . and so goes the world of technology when I happen to click one wrong button. *sigh* As you can see, Small Talk Mama is up and running once again and I'll try (but can't promise) not to maim my little site anytime soon.
So with my blog out of commission for a few days, I decided to concentrate on more of my Spring cleaning and attacked the mother of all messes — my craft room. Let me tell you, this room is usually in some state of disarray (even if I'm not in the middle of a project) because I have google eyes, glue, ribbon, fabric, paper and pictures stuffed in every little drawer, shelf and storage bin in the place. This room is full!
In an effort to become more productive and organized, I decided to give the whole room a flip-flop and throw away and donate lots of stuff in the process. I pulled down my paper craft supplies from the top cabinets and replaced it with the odds-and-ends crafting supplies that were in the closet. I don't access that stuff as often, so it makes sense to put it out of easy reach. The closet now holds most of my bulky paper crafting supplies with a bit of room at the bottom for both of my sewing machines. Yes, I have two sewing machines. . . Is that a problem?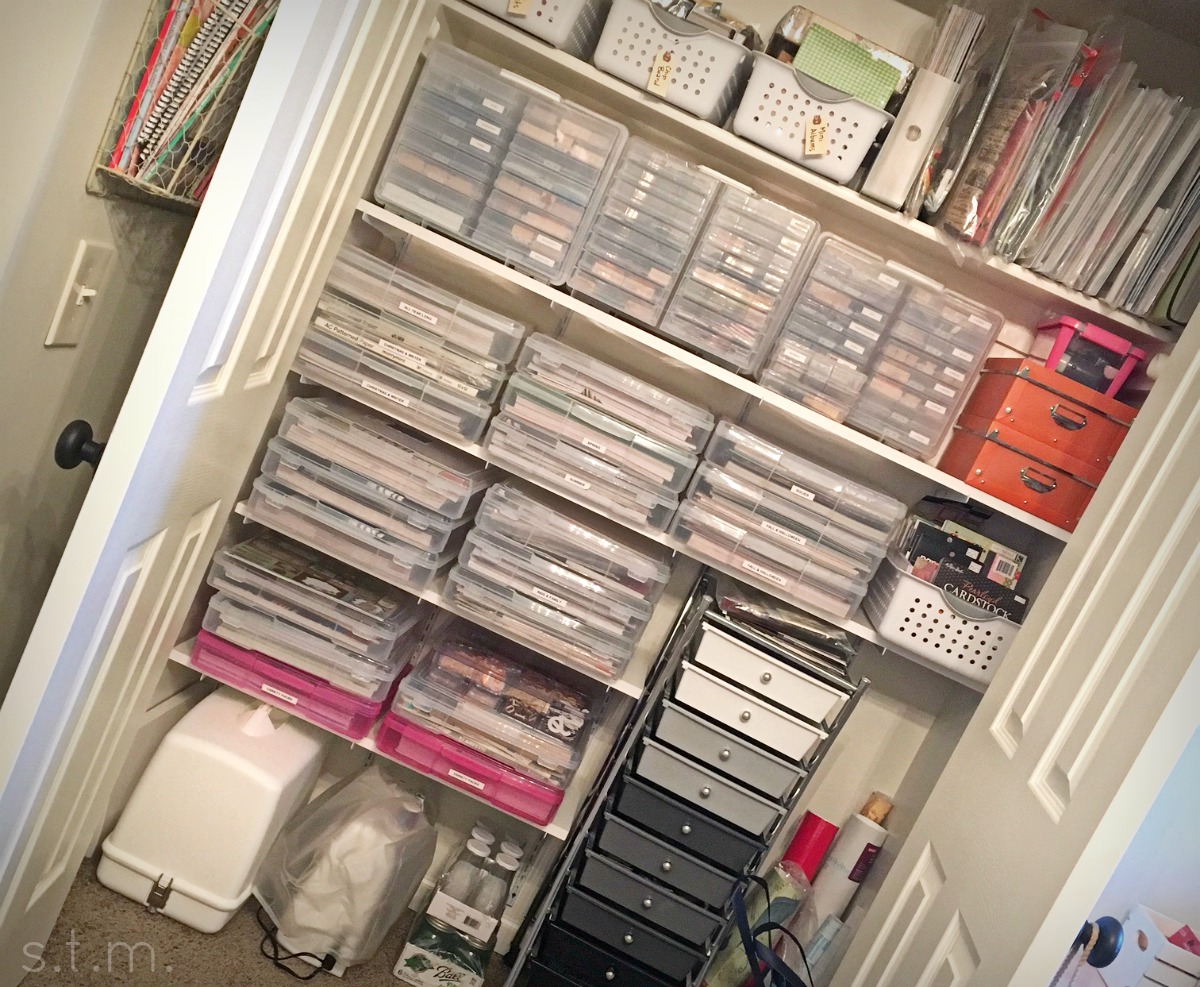 As you can see by the very top photo, this process was almost painful. In the middle of all the mess I almost threw in the towel, but I managed to work my way through the worst of it.. I still have a ways to go, but at least I can now see the floor. Below is everything that exited the craft room this weekend (I sure thought there would be more). I threw away three bags of trash and donated an entire box of fun stuff to the Hillcrest thrift shop. That takes me up to a total of nine items in my 40 Bags in 40 Days challenge. Yay!