We returned from our Florida family vacation last week; and while it's so good to be home, I feel like I've been playing catch-up for the last several days. I sure do love to travel, but I always love to come home. I think it makes me appreciate what I have. . . and home is a good thing to have.
My in-laws rented a house for the whole family smack dab in the middle of the state and we descended on the hapless retirement community in true crazy family fashion. We arrived in shifts with several days of overlap, so we had some good time together, but never quite toppled into the typical family bickering and complaining stage (and, yes, most of you know exactly what I'm saying).
This year's trip was full of firsts, so I thought I would share a few fun photos with you. What began as our son's first airplane flight immediately became our son's first three-hour airport delay, as we waited and waited for our plane to arrive. We made the most of it with dinner, plane watching and puzzles (I am so glad I packed several kid-friendly time fillers), but it was barely light enough to see the earth fall away when we finally took off after 9:00pm. Our son didn't care, he was all in for this trip.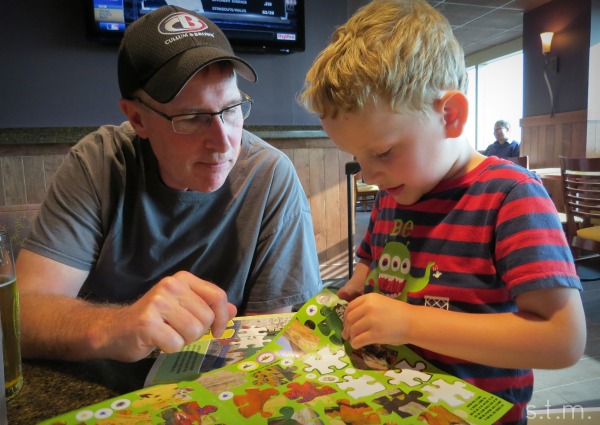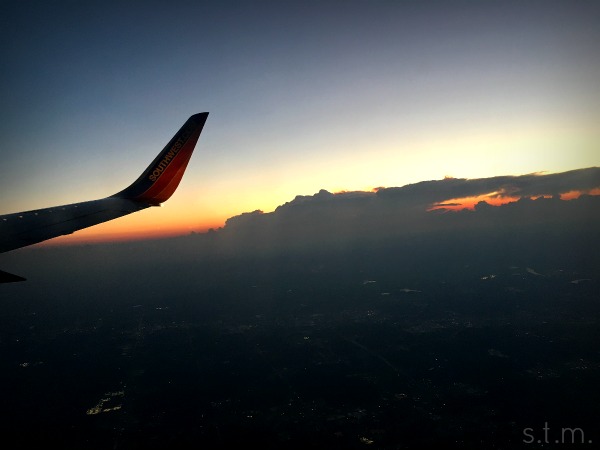 One of our first stops (when we actually made it to Florida) was Sea World — another first for our son, and one for my husband too. We arrived early and spent an entire day visiting most of the rides, shows and attractions. We chose Sea World for several reasons: 1) we enjoy the animal interaction, 2) I don't do Disney in the middle of the summer when the sun is hot and the lines are long (or visa versa), and 3) although I'm glad the Orca's will be gaining their improved living conditions in the next few years, I wanted my son to see their awesome show before they retired.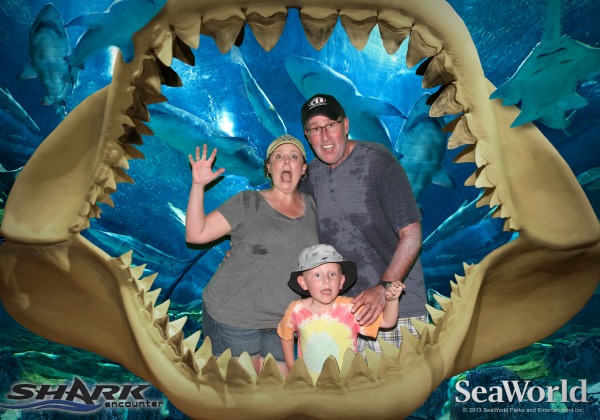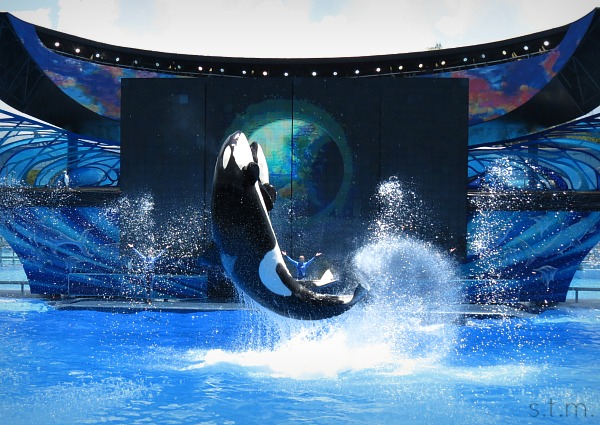 Another first for our little guy was the ocean. He had never been to the coast, waded into the Atlantic or built castles in the sand. Check, check and check. We drove to Daytona one overcast day and had a fabulous time at a not-so-crowded beach along a stretch of super-fine white sand. It was a day of firsts for all of us. We had never been to "the world's most famous beach," and I had certainly never driven a car onto the sand as you are allowed to do. I kept thinking I would sink our little rented Ford Focus up to its axles, but I managed to keep moving through the thick sand and out the other side. Wish I could say the same for those other folks in that mini van.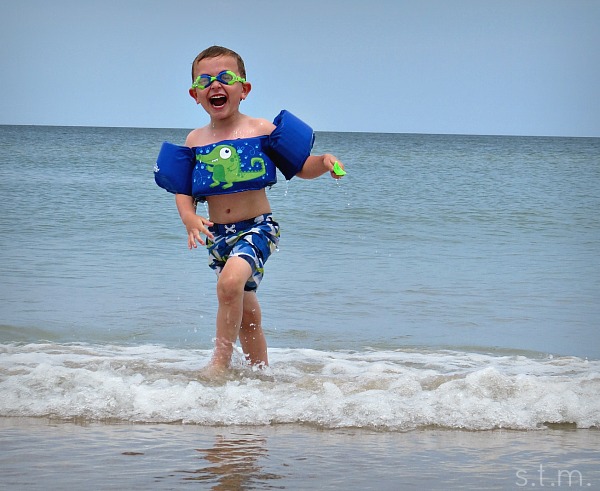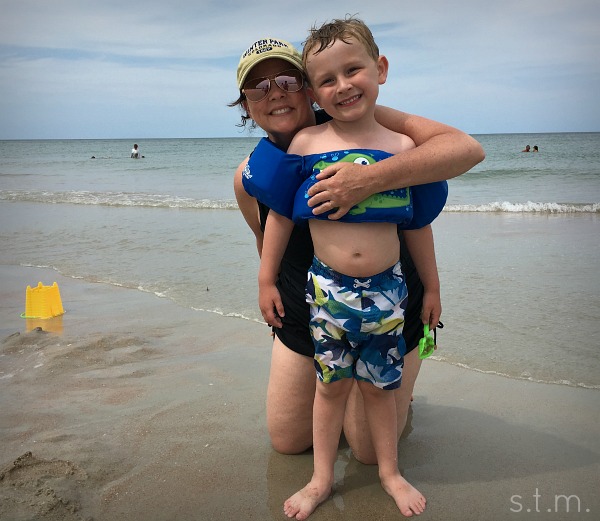 The wildlife state park at Homosassa Springs was a fun little day trip for my son and a couple of nieces. We drove over one afternoon to see the alligators, manatees and other rescued animals at this fun little attraction. You can park in town and take a tram or boat ride to the actual park, and we finally got to spy a wild gator in the water as we boated back at the end of the day.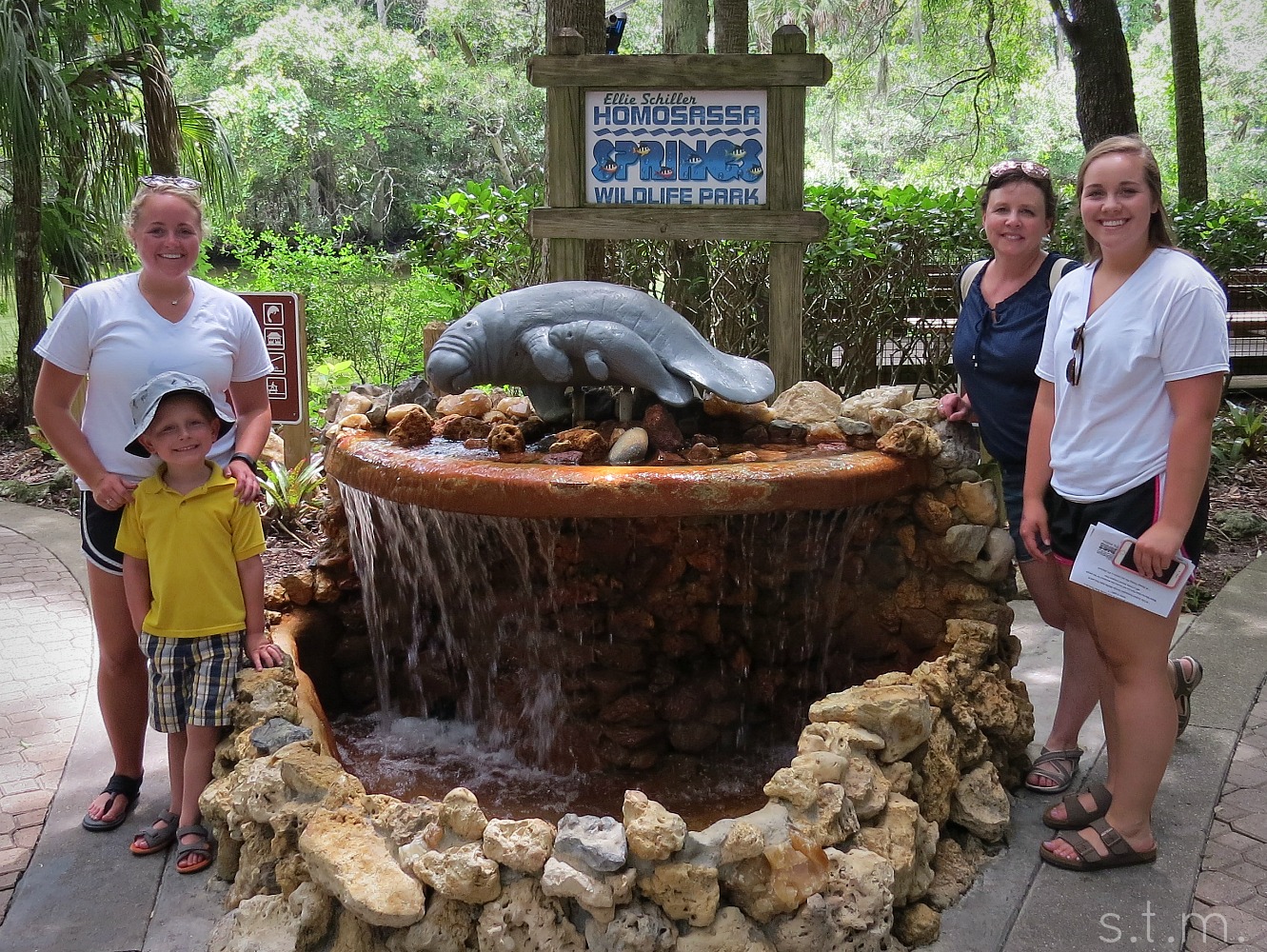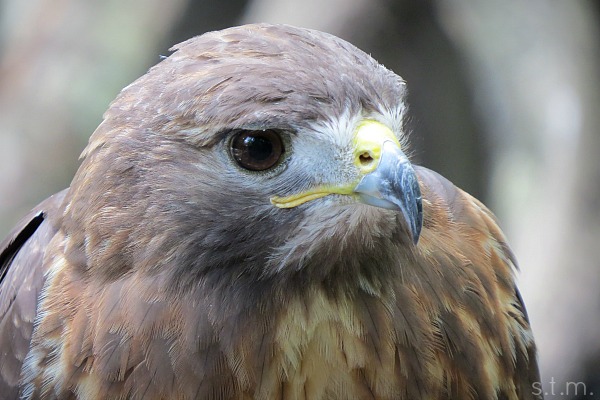 Of course we also threw in some golfing, swimming and other activities during the trip. We even found time to "find Dory" along the way. We wrapped up our Florida vacation with a daylight airplane ride, complete with our son's first connecting flight, which suited him just fine.